E Ink 4.05寸,4.3寸,6寸,7.8寸,9.7寸,10.3寸,13.3寸电子墨水屏开发板ICE Driving Board
The Ice development kit enables you to develop high-performance applications that benefit from low-power operation. It features the easy installation and easy tryout on applications desired. You can use development kit loading and viewing custom images on E Ink display.
The software design use common industry standard development environment (USB interface).
| | |
| --- | --- |
| ● | No ePaper display panels included in the package. Please make sure you are in possession of one or more ICE compatible ePaper display panels. |
| ● | Firmware update is required for the first use and when different display panels are applied to the driving board. |
Product Description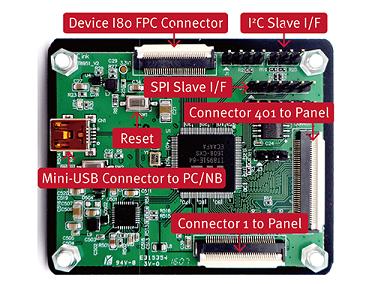 Package content
This demo kit contains the following:
●ICE_ demo board
●Mini USB cable
SPECIFICATION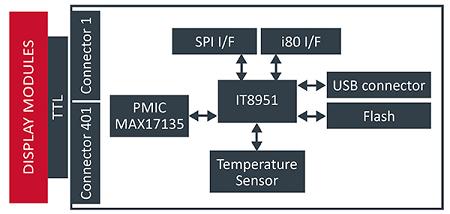 | | |
| --- | --- |
| Item | Specification |
| Outline Dimension | 6.55cm × 5.25cm × 1.5cm |
USER MANUAL
ICE Driving Board
View online
---
E Ink开发板对应屏幕:

—————————————————————————————————————————————————
评论区