Amazon亚马逊6"新paperwhite 防水版 在官網開始預購了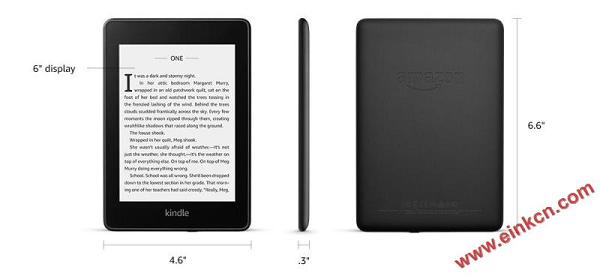 Amazon website
https://www.amazon.com/dp/B07CXG6C9W/ref=cm_sw_r_cp_ep_dp_uhOXBb32APXYZ
All-new Kindle Paperwhite – Now Waterproof with 2x the Storage – Includes Special Offers
Customize device to see availability
Ships from and sold by Amazon Digital Services LLC.
Gift-wrap available.
The thinnest, lightest Kindle Paperwhite yet—with a flush-front design and 300 ppi glare-free display that reads like real paper even in bright sunlight.

Now waterproof, so you're free to read and relax at the beach, by the pool, or in the bath.

Enjoy twice the storage with 8 GB. Or choose 32 GB to hold more magazines, comics, and audiobooks.

Now with Audible. Pair with Bluetooth headphones or speakers to listen to your story.

A single battery charge lasts weeks, not hours.

The built-in adjustable light lets you read indoors and outdoors, day and night.

Get instant access to new releases and bestsellers, plus over a million titles at $2.99 or less.



Price

From:

$79.99

From:

$129.99

From:

$249.99

Screen Size

6" glare-free

6" glare-free

7" glare-free

Waterproof

No

Yes - IPX8 (2 meters, 60 minutes in fresh water)

Yes - IPX8 (2 meters, 60 minutes in fresh water)

Resolution

167 ppi

300 ppi

300 ppi

Battery Life

Weeks

Weeks

Weeks

Audible

Yes – when paired with Bluetooth-enabled speakers or headphones

Yes – when paired with Bluetooth-enabled speakers or headphones

Yes – when paired with Bluetooth-enabled speakers or headphones

Storage

4 GB

8 GB or 32 GB

8 GB or 32 GB

Built-in Light

No

Yes - 5 LEDs

Yes - 12 LEDs + adaptive light sensor

Page Turns

Touchscreen

Touchscreen

Touchscreen + page turn buttons

Colors

Black, White

Black

Graphite, Champagne Gold Aluminum back

Connectivity

Wi-Fi

Wi-Fi or Wi-Fi + Free Cellular Connectivity

Wi-Fi or Wi-Fi + Free Cellular Connectivity

Weight

5.7 oz (161 g)

Wi-Fi: 6.4 oz (182 g); Wi-Fi + 4G LTE: 6.8 oz (191 g)

Wi-Fi: 6.8 oz (194 g); Wi-Fi + Free Cellular Connectivity: 6.8 oz (194 g)

Dimensions

6.3" x 4.5" x 0.36" (160 x 115 x 9.1 mm)

6.6" x 4.6" x 0.32" (167 x 116 x 8.18 mm)

6.3" x 5.6" x 0.13-0.33" (159 mm x 141 mm x 3.4-8.3 mm)
| | |
| --- | --- |
| Display | Amazon's 6" Paperwhite display technology with E Ink Carta and built-in light, 300ppi, optimized font technology, 16-level gray scale. |
| Size | 6.6" x 4.6" x 0.3" ( 167 x 116 x 8.18 mm). |
| Weight | Wi-Fi: 6.4 oz (182 g) Wi-Fi + Free Cellular Connectivity: 6.8 oz (191 g) Actual size and weight may vary by configuration and manufacturing process. |
| System Requirements | None; fully wireless and doesn't require a computer to download content. |
| On-Device Storage | 8 GB or 32 GB; holds thousands of books. |
| Cloud Storage | Free cloud storage for all Amazon content. |
| Battery Life | A single charge lasts up to six (6) weeks, based on a half hour of reading per day with wireless off and the light setting at 13. Battery life will vary based on light settings, wireless usage. Audible audiobook streaming over Bluetooth will reduce battery life. |
| Charge Time | Fully charges in approximately 4 hours from a computer via USB cable or fully charges in less than 3 hours with a 5W USB power adapter. |
| Wi-Fi Connectivity | Supports public and private Wi-Fi networks or hotspots that use the 802.11b, 802.11g, or 802.11n standard with support for WEP, WPA and WPA2 security using password authentication or Wi-Fi Protected Setup (WPS). |
| | |
| --- | --- |
| Accessibility Features | VoiceView screen reader, available over Bluetooth audio, provides spoken feedback allowing you to navigate your device and read books with text-to-speech (available in English only). Kindle Paperwhite also includes the ability to invert Black and White, adjust font size, font face, line spacing and margins. Learn more about Accessibility for Kindle. |
| Content Formats Supported | Kindle Format 8 (AZW3), Kindle (AZW), TXT, PDF, unprotected MOBI, PRC natively; HTML DOC, DOCX, JPEG, GIF, PNG, PMP through conversion; Audible audio format (AAX). |
| Documentation | Quick Start Guide; Kindle Paperwhite User Guide. Additional information in multiple languages available online. |
| Warranty and Service | 1-year limited warranty and service included. Optional 1-year, 2-year or 3-year Extended Warranty available for U.S customers sold separately. Use of Kindle is subject to the terms found here. |
| Included in the Box | Kindle Paperwhite, USB 2.0 charging cable and Quick Start Guide. |
| Waterproofing | Waterproof (IPX8), tested to withstand immersion in 2 meters of fresh water for 60 minutes. Learn more. |
| Generation | All-new Kindle Paperwhite 10th Generation - 2018 release. |
其他网站评测说明:
https://www.wired.com/story/amazon-kindle-paperwhite-2018/
https://gizmodo.com/amazons-most-popular-kindle-could-now-be-its-best-1829762024
https://www.techradar.com/news/amazons-new-kindle-paperwhite-adopts-the-best-parts-of-the-kindle-oasis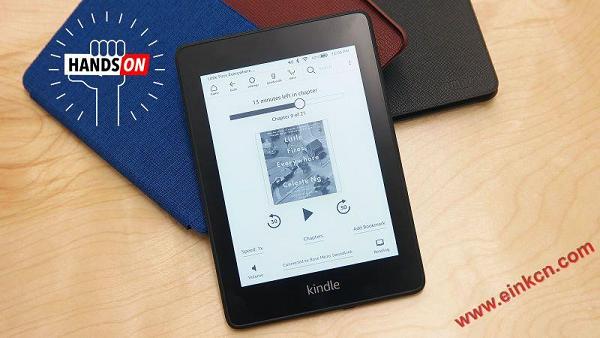 When Amazon released its revamped Kindle Oasis last year, we called it the best ereader of all time. But $250 is lot to spend on something that's essentially a single-purpose device. So, to shore up the other end of its ereader line, Amazon has made a new Kindle Paperwhite sporting many of the high-end features found on the Oasis, but with a much more reasonable price.
Now for those of you who fear change, don't worry, because unlike the square, asymmetrical Oasis, the new Papwerwhite has retained a more traditional book shape. It features a new plastic display that Amazon claims is more durable (and just as scratch-resistant) as the old glass panel, along with a fifth LED backlight that should deliver brighter and more even illumination, and a design that sits completely flush with the Kindle's bezels.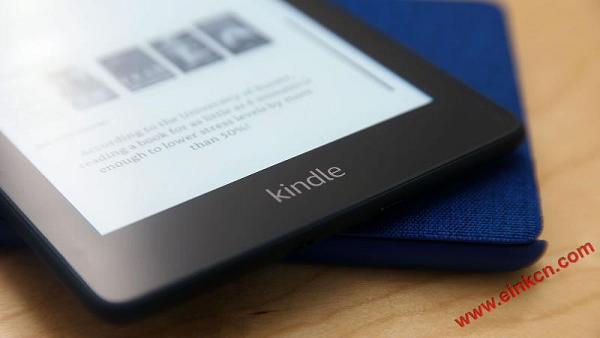 Meanwhile, the new Paperwhite's plastic body is now 10-percent thinner and lighter, while still retaining the same 6-inch 300 PPI e-ink screen found on the existing model. And thanks to newly added IPX8 water-resistance, the 2018 Paperwhite is joining the Oasis as the only other Kindle that's not afraid to get wet. For beach goers, Amazon even says that the new Paperwhite should be able to withstand a dip in the ocean, just so long as you rinse it off with fresh water later.
Inside, the new Paperwhite's home screen have been improved with a new card system that can do things like suggest other books or authors you might like, display helpful tips or trivia, or even show stats about your recent reading habits. And for Kindles that get shared between multiple users, or just people with varied reading preferences, the 2018 Paperwhite features a new font settings list that let's you switch between various user-created templates with just a few quick taps.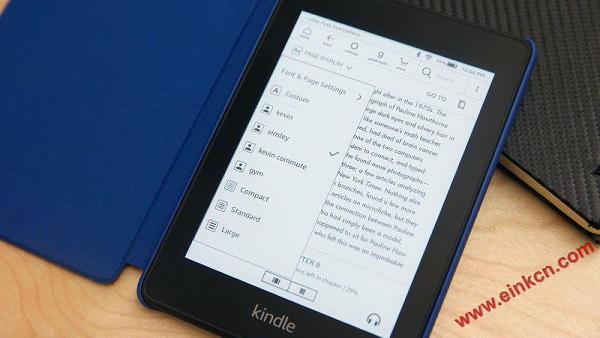 Like the Oasis, the new Paperwhite is also getting Audible audiobooks playback (via Bluetooth headphone connectivity), and support for Amazon's Whispersync software so you can switch between a standard ebook and audio without losing your place. And to make sure there's enough room to hold both ebooks and audiobooks, the Paperwhite's base storage has doubled from 4GB to 8GB, with an option for a new 32GB model that can be had with or without 3G connectivity. Strangely, Amazon has decided to stick with micro USB for charging instead of moving on to USB-C, ostensibly to help keep things consistent across the entire Kindle range.
Sadly, although Amazon execs declined to talk about what's going on with the Voyage as its remaining stock continues to run dry, the new Paperwhite looks like it should fill the gap between the basic $80 Kindle and the $250 just fine.
The new Kindle Paperwhite starts at $129 for the 8GB model with special offers (aka ads on the lock screen), or $159 for the 32GB version. Pre-orders for both are available today, before shipments go out November 7th.
评论区